Contest Winners: August
|
So, we concluded our August Contests on September 1st. We were running two contests last month and before we announce our next contests, here are the winners.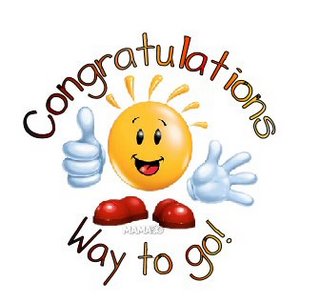 Oriflame Contest on Colorific:
Celebrating colour cosmetics and our love for all things colourful, we had launched a colour pamper contest with Oriflame India. Owing to the awesome Participation Oriflame has announced not 7 but 8 winners. (Clap Clap). Here is the winner list.
Shaily Khera
Sanjana Chopra
Deeba Rajpal
Shourima Ghosh
Meenakshi Nahar
Aishwarya Lahiri
Priyanka Chanda
Priyanka Dey
Auravedic Contest on Colorific:
We all love Auravedic for their awesome natural products. They are trying to blend healthy and natural products in our way of life. We had launched a contest for our audiences who like to indulge into natural products and all things herbal. Our winners for the same contests are.
Jasmine Bhatia
Iswarya Laxmi
New Contests shall be up soon. Those who have not won, please do not be upset as we have something for everyone here. Keep loving us and showing us your support.
All the winners kindly mail your full address and contact details on megha1981jain@gmail.com. Please keep the subject of the mail as, "Colorific Contest Winner".